DESCRIPTION
The system with separate powder tank and cartridges of carbon dioxide cylinders.  The system is intended for automatic extinguishing of fires in vertical steel tanks with a pontoon (VSTP) and without pontoon (VST). It is used to protect both the separate and the group of reservoirs up to 20 000 m3 inc.
The system consists of a primary and a redundant battery installed on the same foundation.
Gas-Powder Fire Extinguishing system may be located outside the bund wall.
It is possible to connect the mobile fire-fighting equipment with the help of high-pressure foaming machine and to supply foam through the piping system and the nozzle.
Options for protection, placement of the system
Group of two tanks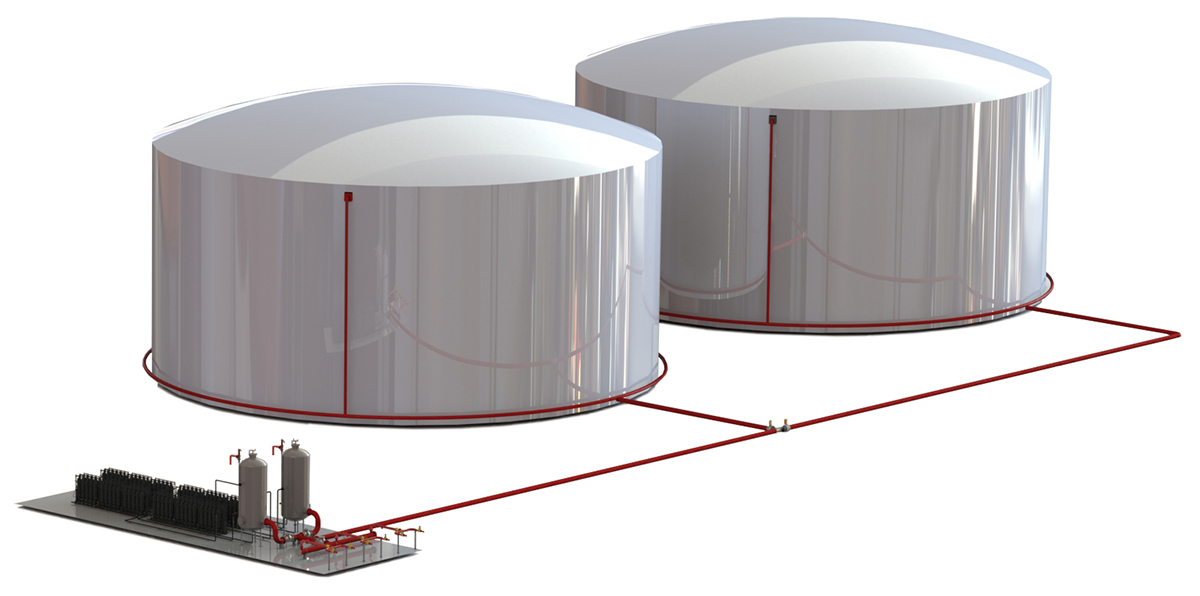 Group of three tanks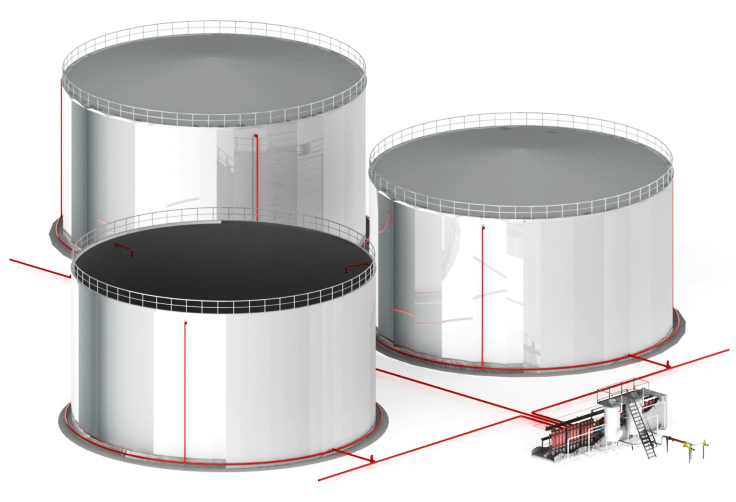 Group of four tanks